Have you ever dreamed of exploring the breathtaking beauty of the Big Island of Hawaii? Well, look no further because Kailani Tours Hawaii is here to make your dream a reality with our incredible Highlights Day Tour. Our tour is carefully designed to showcase the best of what the Big Island has to offer, all in one unforgettable day.
Picture yourself lounging on the stunning Punalu'u Black Sand Beach, trying exquisite wines at the Volcano Winery & Tea Farm, and marveling at the awe-inspiring landscapes of Hawaii Volcanoes National Park. And that's just the beginning! Throughout the day, you will travel in utmost comfort in our luxurious Mercedes Benz mini-coach, accompanied by our experienced and friendly guides who will ensure that you have an enriching experience.
But that's not all! We also take care of your meals, providing you with a delicious continental breakfast, a gourmet picnic lunch, and mouthwatering malasadas from a local Hawaiian bakery. We offer convenient pick-up from major Kona and Waikoloa hotels, so all you have to do is sit back, relax, and immerse yourself in the wonders of the Big Island.
At CheapHawaiian Activities and Tours, we are committed to providing unbeatable value, extensive selection, and the highest level of customer satisfaction. Our experienced guides, small group advantage, and dedication to safety ensure that your adventure with us is truly remarkable. So don't miss out on this incredible opportunity to explore the Big Island with us. Book your dream vacation with us today and discover why we are the best tour provider in Hawaii!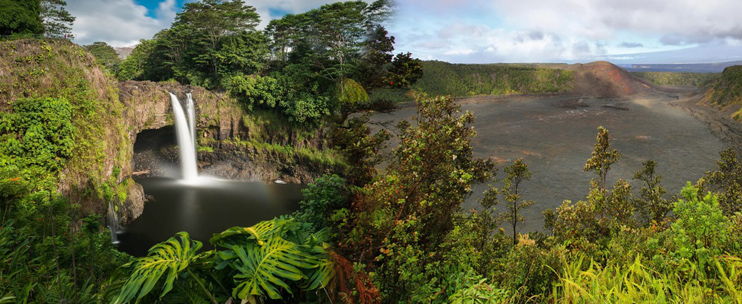 Kailani Tours Hawaii: Explore the Big Island on our Highlights Day Tour
Are you ready for an unforgettable adventure on the Big Island of Hawaii? Look no further than Kailani Tours Hawaii and our exciting Highlights Day Tour. With our commitment to providing exceptional service and unforgettable experiences, you can trust that your time with us will be nothing short of extraordinary.
The Tour
Our Big Island Highlights Day Tour is designed to showcase the best of the island in just one day. Limited to only 12 guests, this small group tour ensures an intimate and personalized experience, allowing you to truly immerse yourself in the beauty and culture of Hawaii. We pride ourselves on offering unbeatable value, so you can embark on this adventure without breaking the bank.
The tour includes hotel pick-up and drop-off, so you can relax and enjoy the journey from start to finish. Our carefully planned route takes you to some of the most iconic and breathtaking locations on the island.
Unforgettable Stops
One of the highlights of our tour is a stop at Punalu'u Black Sand Beach. This unique and captivating beach is famous for its jet-black sand, created by volcanic activity. Take a leisurely stroll along the shoreline and marvel at the contrast between the dark sand and the turquoise waters of the Pacific Ocean.
Next, we'll visit the Volcano Winery & Tea Farm, where you can indulge in a delectable wine tasting experience. Sample a variety of locally produced wines and learn about the unique climate and volcanic soil that contribute to their exceptional flavors. And for tea enthusiasts, a visit to the Tea Farm allows you to learn about the art of tea cultivation and taste some of the finest teas from the region.
No visit to the Big Island is complete without exploring Hawaii Volcanoes National Park. Witness the awe-inspiring power of nature as you walk along the volcanic landscape, marvel at active lava flows, and learn about the geological history of the island. Our experienced guides will provide in-depth insights into the park's significance and ensure you have a truly enriching and educational experience.
Comfort and Convenience
During the tour, you'll travel in a comfortable Mercedes Benz mini-coach, ensuring a smooth and enjoyable ride throughout the day. We understand the importance of a good meal to fuel your adventure, which is why we provide a continental breakfast and a gourmet picnic lunch, showcasing the flavors of Hawaii. And to satisfy your sweet tooth, we'll even make a stop at a Hawaiian bakery for some mouthwatering malasadas, a local favorite.
Accessibility and Safety
To make your experience as convenient as possible, we offer pick-up from major Kona and Waikoloa hotels. Our tour operates daily, so you can choose the date that best suits your schedule. Please note that participants must be at least 5 years old, and the tour does not include lengthy hikes.
When you embark on this adventure with Kailani Tours Hawaii, you can rest assured that your safety is our top priority. We adhere to strict safety standards and guidelines to guarantee a worry-free and secure journey for you and your loved ones. Sit back, relax, and let our experienced and knowledgeable guides take care of all the details.
The Kailani Difference
As the leading tour provider in Hawaii, we take pride in our commitment to customer satisfaction. We go above and beyond to exceed your expectations and provide a remarkable and unforgettable experience. With our extensive selection of activities and tours, we cater to all interests, whether you're seeking thrilling adventures, cultural explorations, or serene escapes.
Our team of passionate and knowledgeable guides are eager to share their love for Hawaii with you. They possess a deep understanding of the local culture and history, and their enthusiasm is contagious. Prepare to be enriched and inspired as they share their insights and introduce you to the hidden gems of the islands.
Environmental Stewardship
At Kailani Tours Hawaii, we recognize the importance of preserving Hawaii's natural beauty for future generations. We are committed to practicing eco-friendly principles and minimizing our environmental impact. By choosing to explore the island with us, you can join us in these efforts and contribute to the preservation of this pristine paradise.
Conclusion
Embark on a once-in-a-lifetime adventure with Kailani Tours Hawaii and discover the unparalleled beauty of the Big Island. Our Highlights Day Tour offers an unforgettable experience, carefully crafted to showcase the best the island has to offer. From the mesmerizing black sand beach to the majestic volcanoes, this tour will leave you with cherished memories and a deeper appreciation for the wonders of Hawaii.
Book your dream vacation with CheapHawaiian Activities and Tours and explore the Big Island like never before. Whether you're traveling solo, with a partner, or as a family, we promise an exceptional and personalized experience that will exceed your expectations. Join us and create memories that will last a lifetime.