Join us on an exciting adventure as we explore Windward Oahu, a tropical paradise just 30 minutes away from Waikiki and Honolulu. This vibrant side of the island is home to Lanikai Beach, Kualoa Ranch, and a variety of other attractions. We'll take you on a journey through the stunning Nu'uanu Pali Lookout, indulge in delicious meals at local eateries, soak up the sun and sea at Lanikai Beach, and embark on a thrilling jungle expedition tour at Kualoa Ranch. We'll also introduce you to the Kailua Farmer's Market, where you can find an array of local delicacies. So come along with us and discover the best things to do on Windward Oahu!
Experience the magic of Windward Oahu with us, The Hawaii Vacation Guide. As seasoned travelers, we're eager to escape the bustling streets of Waikiki and explore the hidden gems of this tropical paradise. Lanikai Beach, with its pristine white sands and breathtaking views, is our favorite spot on the island. Alongside this stunning beach, we'll guide you through the must-visit attractions of Windward Oahu, including the Nu'uanu Pali Lookout, Kualoa Ranch, and the Kailua Farmer's Market. Whether you're seeking adventure, relaxation, or delicious local cuisine, Windward Oahu has it all. Join us on our journey and let us show you the wonders of this enchanting destination!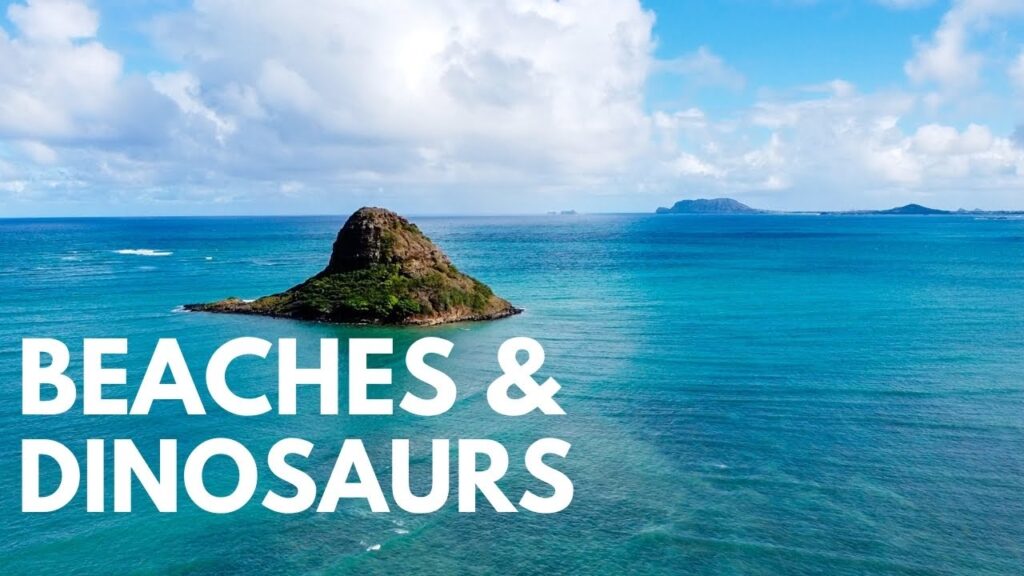 This image is property of i.ytimg.com.

Overview of Windward Oahu
Introduction to Windward Oahu
If you're looking for a slice of paradise in Hawaii, then Windward Oahu is the place for you. Nestled on the eastern side of the island of Oahu, Windward Oahu is known for its stunning natural beauty, picturesque beaches, and rich cultural heritage. Whether you're a nature enthusiast, history buff, or simply seeking relaxation, this region has something for everyone.
Location of Windward Oahu
Windward Oahu is situated on the eastern coast of the island of Oahu in Hawaii. It is bordered by the majestic Koʻolau Mountain Range to the west and the sparkling Pacific Ocean to the east. The region includes the towns of Kailua, Kaneohe, Waimanalo, and Kahalu'u, each offering its own unique charm and attractions. Just a short drive from the bustling city of Honolulu, Windward Oahu provides a serene and laid-back atmosphere that is perfect for a getaway.
Main attractions of Windward Oahu
From breathtaking lookout points to pristine beaches and exciting outdoor activities, Windward Oahu offers a wide range of attractions for visitors to explore. Some of the main highlights include the Nu'uanu Pali Lookout, Lanikai Beach, Kualoa Regional Park, and the Kailua Farmer's Market. Each of these destinations showcases the natural beauty and cultural heritage of the region, making Windward Oahu a must-visit destination for travelers.
Nu'uanu Pali Lookout
Description of Nu'uanu Pali Lookout
One of the most breathtaking scenic spots in Windward Oahu is the Nu'uanu Pali Lookout. Perched at an elevation of 1,186 feet, this lookout provides panoramic views of the lush mountains, valleys, and the sparkling waters of the Pacific Ocean. It is located in the Nu'uanu Valley, which was formed by a massive landslide millions of years ago.
Scenic views from Nu'uanu Pali Lookout
From the Nu'uanu Pali Lookout, you'll be treated to awe-inspiring views that stretch for miles. The verdant Koʻolau Mountain Range creates a majestic backdrop, with its dramatic cliffs and lush vegetation. On clear days, you can even see the neighboring islands of Molokai and Lanai in the distance. It is truly a sight to behold and a photographer's dream.
Historical significance of Nu'uanu Pali Lookout
Aside from its natural beauty, the Nu'uanu Pali Lookout also holds great historical significance. It was the site of a significant battle in Hawaiian history known as the Battle of Nu'uanu. In 1795, King Kamehameha I led his forces to victory over the ruler of Oahu, uniting the Hawaiian Islands under his rule. Standing on this ground, you can almost feel the echoes of the past and appreciate the rich history that unfolded here.
Breakfast in Kailua
Overview of Kailua town
Kailua, a charming town in Windward Oahu, is a haven for breakfast lovers. You'll find a variety of quaint cafes, local eateries, and popular brunch spots that serve up delicious morning meals. The town itself exudes a laid-back and welcoming vibe, with its tree-lined streets, boutique shops, and friendly locals.
Popular breakfast spots in Kailua
When it comes to breakfast in Kailua, you're spoiled for choice. One beloved spot is Cinnamon's Restaurant, which is famous for its delectable pancakes, French toast, and eggs benedict. Another local favorite is Moke's Bread & Breakfast, known for its mouthwatering Portuguese sausage and eggs. For those who love acai bowls and fresh smoothies, Turmeric Life is the go-to spot.
Recommendations for breakfast in Kailua
If you find yourself in Kailua for breakfast, make sure to try the local favorites. Start your day with a flavorful plate of macadamia nut pancakes at Cinnamon's or indulge in the savory goodness of a loco moco at Moke's. Don't forget to pair your meal with a cup of Hawaiian-grown coffee or a refreshing tropical fruit juice. And if you're craving something healthy and delicious, opt for an acai bowl topped with fresh fruits and granola at Turmeric Life.

Lanikai Beach
Introduction to Lanikai Beach
No visit to Windward Oahu would be complete without spending some time at Lanikai Beach. Known for its pristine white sands and crystal-clear turquoise waters, Lanikai Beach is often referred to as one of the most beautiful beaches in the world. The name "Lanikai" translates to "heavenly sea," and it's easy to see why.
Beautiful features of Lanikai Beach
What sets Lanikai Beach apart is its untouched beauty and tranquility. Surrounded by towering palm trees and with the breathtaking Mokulua Islands in the distance, this beach offers a true slice of paradise. The soft, powdery sand invites you to sink your toes in, and the calm waters are perfect for swimming and snorkeling.
Water activities and snorkeling at Lanikai Beach
Lanikai Beach is a haven for water enthusiasts, offering a variety of activities to enjoy. Take a leisurely swim in the warm waters, rent a kayak or paddleboard to explore the coastline, or simply relax on the beach and soak up the sun. Snorkeling is also a popular pastime here, as the reefs near the shore are teeming with colorful marine life. Make sure to bring your snorkel gear and discover the underwater wonders of Lanikai Beach.
Lunch at Fatboy's
Overview of Fatboy's
Located in the heart of Kailua, Fatboy's is a local favorite for lunch. This casual eatery serves up mouthwatering burgers, sandwiches, and classic American favorites with a Hawaiian twist. With its laid-back atmosphere and friendly staff, a visit to Fatboy's is like stepping into a neighborhood hangout where everyone is welcome.
Popular dishes at Fatboy's
When it comes to the menu at Fatboy's, you won't be disappointed. Sink your teeth into their famous Fatburger, a juicy beef patty piled high with your choice of toppings. If you're in the mood for something lighter, their grilled chicken sandwich or vegetarian options are equally delicious. And don't forget to pair your meal with a side of crispy onion rings or sweet potato fries.
Dining experience at Fatboy's
At Fatboy's, you can expect a warm and inviting atmosphere. The staff is friendly and attentive, making sure your dining experience is enjoyable from start to finish. The interior is decorated with a retro vibe, complete with vintage signs and nostalgic memorabilia. Whether you choose to eat indoors or take advantage of the outdoor seating, you'll feel right at home at Fatboy's.
Kualoa Regional Park and Mokoli'i Island
Description of Kualoa Regional Park
Nestled in the beautiful Windward Oahu, Kualoa Regional Park offers a stunning backdrop of beaches, mountains, and lush greenery. This coastal park covers approximately 153 acres and is a popular destination for locals and visitors alike. With its serene atmosphere and breathtaking views, it's no wonder that Kualoa Regional Park is a favorite spot for picnicking, beach lounging, and exploring.
Activities and attractions at Kualoa Regional Park
Kualoa Regional Park is a haven for outdoor enthusiasts. Spend the day lounging on the golden sands of its pristine beach or take a leisurely stroll along the shore. The park also features grassy areas perfect for picnics and family gatherings. For those looking for more adventure, hiking trails through the lush forests offer stunning views of the ocean and mountains.
Exploring Mokoli'i Island
One of the highlights of Kualoa Regional Park is the iconic Mokoli'i Island, also known as Chinaman's Hat due to its shape. This mini-island is accessible via a short kayak or paddleboard journey from Kualoa Beach Park. Explore the island's captivating landscapes, enjoy a secluded picnic, or simply bask in the beauty of this natural wonder. Mokoli'i Island is the perfect spot for nature lovers and photographers seeking a unique perspective of Windward Oahu.
Jungle Expedition Tour at Kualoa Ranch
Overview of Kualoa Ranch
Located in the scenic Ka'a'awa Valley, Kualoa Ranch is a privately-owned nature reserve and working cattle ranch that offers a wide range of outdoor activities and tours. From horseback riding to ATV adventures, the ranch is a playground for thrill-seekers and nature enthusiasts. One of the most popular tours at Kualoa Ranch is the Jungle Expedition Tour, a thrilling adventure through the lush jungles and valleys of Windward Oahu.
Jungle expedition tour at Kualoa Ranch
The Jungle Expedition Tour takes you deep into the heart of Kualoa Ranch, allowing you to discover its hidden gems and natural wonders. Climb aboard a rugged, all-terrain vehicle and buckle up for an adrenaline-pumping journey through the dense foliage, crossing streams and traversing rugged terrain. Along the way, your knowledgeable guide will share fascinating stories about the flora, fauna, and history of the area.
Exploring the natural beauty of Kualoa Ranch
While on the Jungle Expedition Tour, you'll have the opportunity to explore the natural beauty of Kualoa Ranch up close. Marvel at the towering mountains, cascading waterfalls, and vibrant vegetation that make this area so unique. Keep your eyes peeled for native wildlife, as the ranch is home to a variety of species, including birds, pigs, and even wild boar. This immersive experience allows you to truly appreciate the pristine wilderness of Windward Oahu.
Kailua Farmer's Market
Overview of Kailua Farmer's Market
For foodies and those seeking a taste of local flavors, the Kailua Farmer's Market is a must-visit. Held every Thursday evening, this vibrant market offers a wide selection of fresh produce, handmade crafts, and delicious food. Whether you're looking to stock up on organic fruits and vegetables or indulge in mouthwatering street food, the Kailua Farmer's Market has something for everyone.
Local food and products at the market
At the Kailua Farmer's Market, you'll find an array of locally sourced food and products. From freshly baked bread and pastries to exotic fruits and homemade jams, the market is a treasure trove of culinary delights. Sample the unique flavors of Hawaii with dishes like poke bowls, plate lunches, and shave ice. You can also browse through a selection of handmade crafts, jewelry, and artwork created by local artisans.
Visiting Kailua Farmer's Market on Thursday nights
Thursday nights come alive in Kailua with the bustling Kailua Farmer's Market. As the sun sets, the market transforms into a lively gathering place for locals and tourists alike. Live music fills the air, and the tantalizing aroma of food wafts through the streets. Take your time strolling through the market, sampling delicious treats, and soaking in the vibrant atmosphere. The Kailua Farmer's Market offers a unique opportunity to connect with the local community and experience the flavors of Windward Oahu.
Risk Associated with Activities
Understanding the risks involved in activities
When engaging in outdoor activities and exploring Windward Oahu, it's important to be aware of the potential risks associated with certain activities. Hiking, for example, can involve slippery trails, steep inclines, and unpredictable weather conditions. Water activities such as swimming and snorkeling can also pose risks, including strong currents and marine life encounters. By understanding the risks and preparing appropriately, you can ensure a safe and enjoyable experience.
Importance of safety precautions
To mitigate risks and ensure your safety, it is crucial to take appropriate safety precautions. This includes wearing appropriate footwear and clothing for outdoor activities, staying hydrated, and using sunscreen to protect against sunburn. When engaging in water activities, always swim in designated areas, follow any posted safety warnings, and be aware of your surroundings. It is also important to be mindful of your physical abilities and to know your limitations.
Engaging with travel service providers
To further enhance your safety and security, consider engaging with reputable travel service providers. They can provide guidance, advice, and expertise on the best practices for specific activities. Whether it's booking a guided tour, renting equipment, or seeking local knowledge, these professionals can help ensure that your adventures in Windward Oahu are enjoyable, informative, and safe.
Conclusion
Recap of Windward Oahu attractions
Windward Oahu offers a diverse range of attractions that showcase the natural beauty and cultural heritage of the region. From the panoramic views of the Nu'uanu Pali Lookout to the pristine sands of Lanikai Beach, every corner is a feast for the senses. Explore Kualoa Regional Park and embark on a thrilling Jungle Expedition Tour at Kualoa Ranch to immerse yourself in the lush landscapes. Visit the Kailua Farmer's Market for a taste of local flavors, and indulge in a mouthwatering lunch at Fatboy's. Windward Oahu has something to offer every visitor.
Recommendations for visitors
For visitors to Windward Oahu, it is recommended to plan your itinerary in advance to make the most of your time in this stunning region. Be sure to include must-visit attractions such as the Nu'uanu Pali Lookout, Lanikai Beach, and Kualoa Ranch in your plans. Don't forget to try the delicious breakfast options in Kailua and explore the vibrant Kailua Farmer's Market. Finally, always prioritize safety and engage with reputable travel service providers to ensure a memorable and secure experience.
Overall experience of exploring Windward Oahu
Exploring Windward Oahu is truly a magical experience. From the moment you arrive, you'll be captivated by the beauty of the natural landscapes, the warmth of the local community, and the rich cultural heritage that permeates the region. Whether you choose to embark on adrenaline-pumping adventures or simply relax on the idyllic beaches, Windward Oahu promises an unforgettable journey. So pack your bags, set out on an adventure, and let the beauty of Windward Oahu envelop you.