Intended for those who have already completed all the classroom and pool training prior to travelling to Kauai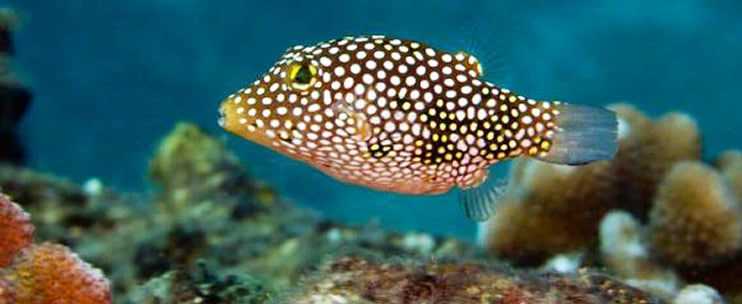 Seasport Divers' Open Water Referral Program allows divers to complete all the required number of dives in prime spots in this part of the Hawaiian Islands! This particular course does not only let you acquire a scuba diving certificate straight after, but it also lets you apply your scuba diving knowledge in one of the most beautiful dive sites in the world. Certainly, Seasport Divers' Open Water Referral Program is an underwater adventure and the perfect way to finally get that certification!
Many divers opt to take this route so that they do not have to allot one full day of their precious vacation time in the classroom, completing the requisite training and assessments. In Seasport Divers' Open Water Referral Program, you would have already finished all video, book, and pool work, as well as passed all tests facilitated by your local dive shop before your booking. Thus, when you arrive in Kauai, you go straight to the scuba diving portions of the certification program! No vacation time is wasted; you head straight to the water to apply your scuba diving skills and have a great time undersea!
Without a doubt, Kauai is a great place to complete the required number of dives. With its warm and pristine waters, breathtaking underwater sights, and abundant marine life, you won't even realize that you're doing the dive as a requirement! Hitting two birds with one stone, Seasport Divers' Open Water Referral Program is both a sightseeing adventure and a program completion in one!
Depending on what you need, you may choose to do all four dives with Seasport Divers, or just complete the remaining dives if you have already done one or few dives previously. Truly, if you're planning to be certified, Seasport Divers' Open Water Referral Program is worth considering!
Program Inclusions:
Seasport Divers' Open Water Referral Program is inclusive of the following:
All diving equipment and instruction good for up to 4 dives

If you are completing all four dives under the program, you may opt to do the last two dives from a boat for an additional fee.

If you are completing just two dives, you can choose to either do a boat dive (additional fees apply) or a shore dive.
Special Instructions:
To inquire or check in, visit Seasport Divers is located at 2827 Poipu Rd., Koloa, HI 96756.

A medical questionnaire must be filled out before the tour. If the responses show that the participant is not entirely fit to join, a doctor's clearance will be required to be able to participate. 

Each booked program lasts for two half days.

Seasport Divers is a member of the Universal Referral Program, which recognizes the following agencies: NAUI, SSI, NASDS, PDIC, TDI, YMCA, and IDEA. If you have started your Open Water Certification class with any of these agencies, you may complete the class and be certified through Seasport Divers.