If you feel like this is something you are going to be doing every time you go on a beach getaway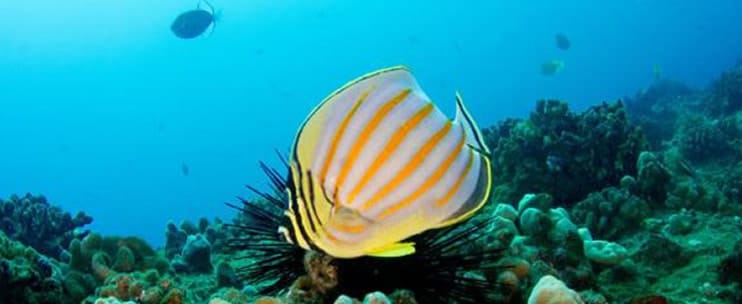 Then you might as well get certified here in Kauai! Having a scuba diving certification has a lot of amazing perks that you can avail of anywhere in the world, and fortunately for you, Seasport Divers offers scuba diving certification programs where you do not just learn how to dive like a pro, but allows you to have a lot of fun, too! Come and join Seasport Divers' Open Water Certification for some action, fun, and more importantly, a valid certification straight after!
To ensure that you will finish the course ready and verily qualified for a certification, Seasport Divers' Open Water Certification runs for three days, with each day allotted for different activities targeting different diving skills. The first day will be spent in the classroom, wherein you will have the opportunity to watch instructional videos, go over knowledge review packs, and take quizzes to assess the knowledge you have acquired from the materials. While, admittedly, this part of the program does not sound enjoyable for some, you will most certainly gain a lot from this extensive classroom session. This session will be followed by a confined water training activity, which will all the more prepare you for your upcoming open water dives!
The next two days, perhaps, will be your most awaited part of the program! Your first two open water dives will be in Koloa Landing, which you will get to have immediately on the second day. On the third day, you may choose to have another shore dive or upgrade to a boat dive, depending on your comfort and preference. Thereafter, finish off the program with some paperwork and get certified for life!
Seasport Divers' Open Water Certification is inclusive of all equipment, learning guides, plus refreshments to energize you for all the activities. Most importantly, included is the guidance of well-trained dive instructors, from whom you will get helpful tips, relevant insights, and even useful trivia about Kauai sea life. Truly, Seasport Divers' Open Water Certification is worth your money and time in Kauai!
Program Inclusions:
Seasport Divers' Open Water Certification is inclusive of the following:
Instructional materials such as books, videos, and other resources

A total of four open water dives, the last two dives you can upgrade to a boat dive (additional fees apply)

Scuba diving equipment

Refreshments
Special Instructions:
To inquire or check in, visit Seasport Divers is located at 2827 Poipu Rd., Koloa, HI 96756.

Classes run three consecutive days, which start every Monday, Wednesday, or Friday at 8:30 AM.

Participants must be at least 10 years old to join.

A medical questionnaire must be filled out before the tour. If the responses show that the participant is not entirely fit to join, a doctor's clearance will be required to be able to participate.