Soar above Oahu with Paradise Helicopters' Oahu Magnum Experience with their iconic Hughes MD-500, a high-performance aircraft that makes your aerial tour more thrilling.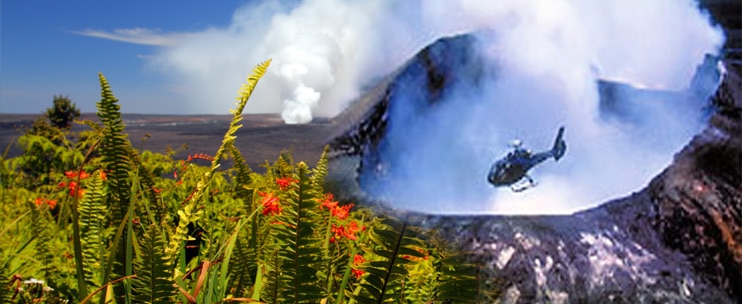 Book your tickets now and fly above Oahu in style!
You know Hawaii offers thousands of adventures by land, water, or air. If you have a taste for adventure or simply want to see the highlights of this island in just an hour, this aerial activity is perfect for you! Known as the "Gathering Place," Oahu has a lot to offer, including jaw-dropping beaches, historical sites and museums, towering waterfalls, and many other interesting spots.
Thankfully, Paradise Helicopters lets you experience this island in a unique and unforgettable way. Plus, you can take many pictures of these stunners that you will always go back to. Departing from Turtle Bay Resort, your first destination is the renowned North Shore. From your doors-off helicopter, you get to see this surfing spot's big waves, especially in winter. 
Did you know that North Shore is a 17-mile north-facing coastal area between Ka'ena Point in the west and Kahuku Point in the eastward? If you haven't heard it yet, in addition to surfing, tourists flock here for snorkeling, swimming, and boat tours.
Not far away, your pilot allows you to view the historic Pearl Harbor, where one of the most memorable events took place during world war II. In ancient Hawaii, it used to be a center point for whaling, shipping, and trading in the Pacific. Until now after the second world war, Pearl Harbor remains to be the main base for the US Pacific Fleet. So while you're here, capture this spectacular site that witnessed a notable battle many years ago.
Brace yourself for a bird's eye view of the Lē'ahi or the Diamond Head after your pilot maneuvers. If you have been to the land of Aloha previously, you have probably heard about this world-famous volcanic cone. If you notice, its formation ridgeline resembles a tuna fish's dorsal fin, the reason why locals called it Lēʻahi (brow of the tuna). Though you can reach the summit through a short trail hike, nothing compares to watching it, including its 300,000-year old crater, from your helicopter.
Next is the Kaliuwa'a or the Sacred Falls, which many tags as the most beautiful waterfalls in Oahu, with a towering 80 ft or 24 meters water that drops into a pool. Unfortunately, it is currently restricted through hiking because it had killed several tourists in the past. So, the only way to view its beauty is through a helicopter. 
Have you seen the American action drama TV series called Magnum P.I.? If you haven't, there is a scene with a thrilling route in its opening episode that you will follow, flying over the shore crossing the iconic Waikiki! Along the way, you will see this Honolulu neighborhood from a different perspective. On your helicopter, you will view many high-rise hotels along Waikiki Beach. Once the "playground" for ancient Hawaiian royalty, it is now a vibrant city where many visitors gather day and night. Before returning to the Turtle Bay Resort, take as many pictures and videos as you can for a lifetime treasure that always reminds you of this rare adventure.
TOUR HIGHLIGHTS:
Precise MD500 Magnum P.I. replica helicopter as your aerial ride

See Kaliuwa'a (Sacred Falls), which is inaccessible by any other means

View the Ka'a'awa Valley

Many picture taking opportunities 

Lē'ahi (Diamond Head)

Waikiki Beach

Pearl Harbor

Low-level flight off the shores of Waikīkī to have a bird's eye view of this vibrant city 

Two-way communication, which allows you to speak directly to your pilot