Are you ready for an adrenaline rush and take your Oahu adventure to the next level?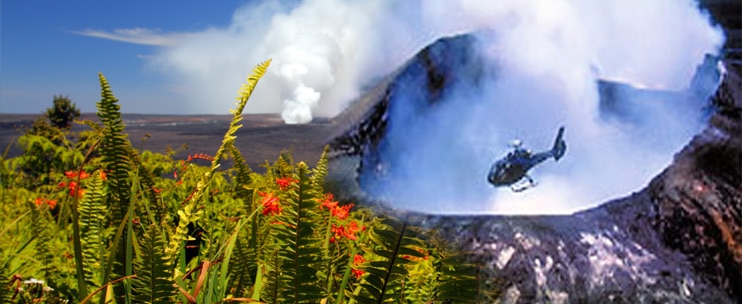 Hop in Paradise Helicopters' advanced and premier aircraft and fly above the entire island for less than two hours, enjoying all the majestic sights this paradise has to offer! Plus, you get to take panoramic snapshots of these jaw-dropping scenery, which you can take home as a remembrance from your Hawaiian expedition. So, book your tickets now and fly in style in the land of Aloha!
If you choose pick-up/drop-off options for an additional minimum charge, the exact time and other important details will be emailed. Many guests prefer this for convenience, and the friendly driver waits for at least 5 to 10 minutes so you wouldn't miss the tour. Paradise Helicopters does not only prioritize your safety but also ensures 100% customer satisfaction – one of the reasons why the company receives positive ratings. 
So, when you arrive at Ko Olina, where your helicopter awaits, get ready to elevate your sightseeing to a higher level while on air! Your first destination is Pearl Harbor, one of the most historical places during World War II. Soaring above, you also get to see WWII Arizona Memorial and Battleship Missouri not far away. Watch the exact spot where the 1945 world war ended, which witnessed one of the most memorable battles in history. 
Continuing your aerial exploration, soar above the bustling Honolulu Harbor, continuing to the stunning Waikiki, heading over to the Ka'a'awa Valley. Did you know that Honolulu Harbor is the principal seaport of the island of Hawaii? According to historians, even before 1100, it was the center of human activity, where the first European vessel of King George also entered. Today, there are many attractions that you could see nearby the port, including Aloha Tower, shops and restaurants, and of course beautiful beaches!
Along the way, you'll pass by Waikiki, where you can see the iconic Diamond Head, a world-famous volcano cone on the island. Many people take a short trail hike to reach the summit and see the crater. Luckily, you get to see this clearly from your helicopter! 
Heading to the east, you'll reach Koko Crater and Hanauma Bay, continuing to Sandy Beach and Makapu'u Lighthouse! Thankfully you don't need to hike to see these majestic wonders. Instead, you sit comfortably on your helicopter and watch as you capture them at their best moments. Your pilot then maneuvers to the north, where you will view the amazing coral formations and sandbars of Kaneohe Bay. From here, you'll have a peek at the beautiful Mokoli'i Island or Chinaman's Hat. Then, have a glance at "Jurassic Park" or the Ka'a'awa Valley – a hidden treasure in Oahu, where ancient Hawaiian kings used to reside.
Your pilot now allows you to witness the 1,000-foot cascade of Sacred Falls that you clearly see from the air. Until 1999, these towering falls cannot be accessed by land or water but by air. For locals, it is sacred because nobody should go near as it is dangerous when it becomes slippery, and some boulders or rocks can collapse, which no one can escape. Next up is the world-famous surfing spot North Shore where you see Sunset Beach, Banzai Pipeline, and Waimea Bay. All of these beaches are known for their gigantic waves, which every professional surfer dreams of. They go to either one of these to exhibit their death-defying surfing stunts while beachgoers watch in awe.
Before going back, your pilot makes a round at Kaena Point, where you get a glimpse of the calm Waianae Mountain Range – one of the island's hidden gems. Last is the spectacular Makaha Valley, which is minutes away from ko Olina.
TOUR HIGHLIGHTS:
A more than an hour helicopter tour circling the entire Oahu 

Witness some of the significant spots that witnessed World War II, including Pearl Harbor, Arizona Memorial, and Missouri battleship

Honolulu Harbor and Waikiki Beach

See Koko Crater, Hanauma Bay, and Makapu'u Lighthouse

Soar above Oahu's windward coast, including beautiful Kaneohe Bay and Ko'olau Mountains

Have a bird's eye view of the inaccessible Sacred Falls

Watch Oahu's world-famous surfing beaches on the North Shore

Kaena Point, Oahu's northwestern tip

Waianae Mountains and Makaha Valley

Remote white-sand beaches of Yokohama, Makaha, and Makua

Two-way communication, which allows you to speak directly to your pilot while a knowledgeable crew narrates untold stories about the island