This day trip showcases the sailboat's ability to handle slippery conditions in and around the ocean. This is a perfect option for those who want to enjoy every second of their time on board while still experiencing all that fantastic scenery!
The Private Daytime Sailing Tour starts with sailing out of Lahaina Harbor through various bays and passages until you reach between Lanai or Molokai. Tranquility surrounds you this far from shore, as does a lush, dreamy underwater world inhabited by fish and marine life. Kids will love spotting Dolphins, Whales, and turtles up close! You'll have plenty of photo opportunities, so come prepared with your camera.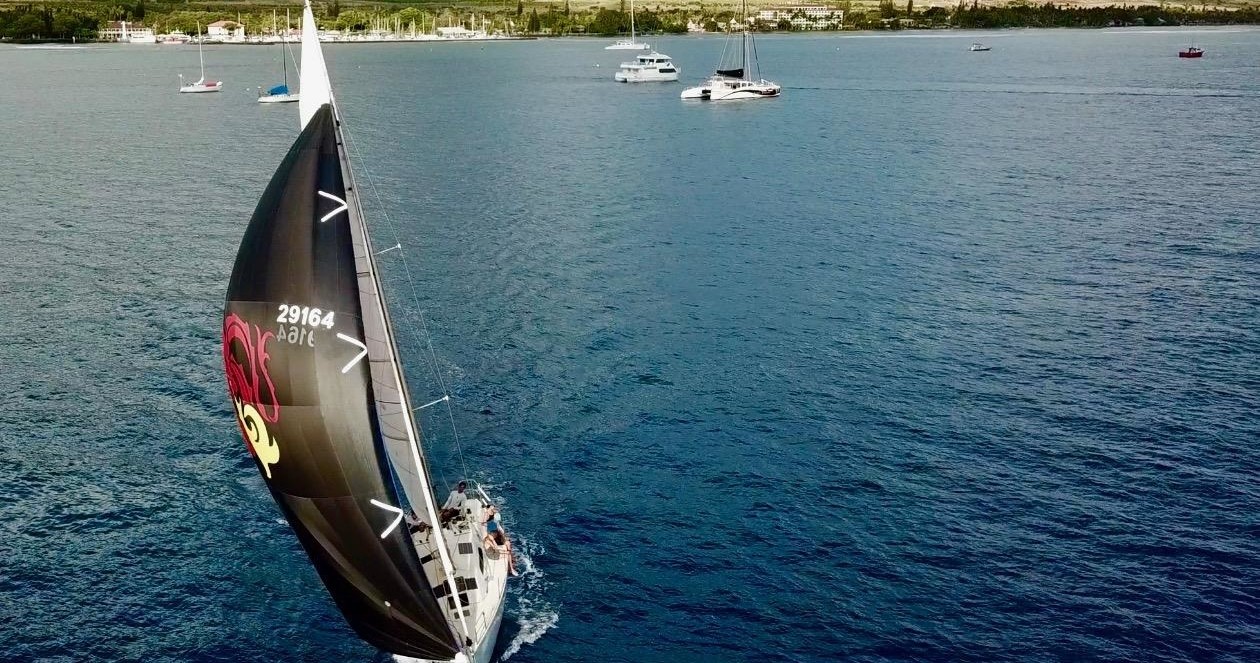 Get ready for some fun in the sun with our Private Day Sail Lahaina Harbor, Maui. Spend an impressive three hours exploring one of the world's most vibrant coasts and enjoy spectacular views you can only get from the sea. This great package includes your sailing time, drinks onboard, and a refreshing towel when you finish back at Lahaina Harbor! Be sure to bring those cameras so that we can all take fantastic shots of your group enjoying this incredible experience together. 
Your family will all enjoy this 3-hour sailing excursion exclusively around the west side of Maui bay! Leaving from historic Lahaina Harbor, you'll be able to watch whales and other exciting wildlife as they travel. Arriving back at Makena Landing, we will set up the papaya, pineapple, and fruit punch for a light snack before coming back aboard the boat when your seafaring adventure is through. 
Have you ever wanted to sail in the Pacific Ocean? This is your chance! We offer trips that are perfect for anyone, whether you're looking to explore or looking to have a thrilling adventure. What's better than seeing the beautiful sights of Maui by day? A 3 Hour Private Day Sail is exploring the Lahaina Coast and surrounding islands. The sailing is great for groups or families, with a custom itinerary to satisfy everyone's interests. Spend your private day on the water looking out for whales and dolphins and enjoying scenic coastline views. We also have shorter trips available that focus on snorkeling or specific island destinations. Don't forget your camera! All you need to do now is pack some sunshine and a good attitude then we'll take care of the rest.
Sail the Lahaina Harbor in Maui and experience some of the most breathtaking natural views. The brilliantly blue-colored water is home to plenty of marine life – you never know what you might spot! Private tours are available for any number up to 6 people. Daytime sails can last between 2-4 hours, and night sailing around Diwali Reef (between 8:00 am -8:00 pm).
Views vary depending on weather conditions or voucher time. Please refer to the website before booking your reservation with us to get your desired trip to work out that fits what pictures best for you and yours! Sail around the beautiful west side of Maui and enjoy a day out in the wind, sun, and waves. Whether you've never sailed before or are a seasoned sailor, our tours offer thrills for all skill levels. Sail with us today!