Get out of the car and do it Maui-style with Hidden Gems Before Hana! This tour connects you with places that are a bit off the beaten path yet produce just as many incredible memories. Surprise yourself by spending more time in nature on day trips to various destinations around Maui.
If adventure runs through your veins, be prepared for soaking wet experiences like waterfall jumping (optional) or bamboo forests near Kilohana's Agroforestry Tree Park, located in Kaupo between Kipahulu and Waianapanapa State Parks. You may find black sand beaches or volcanic rock fields along your journey—both of which make for excellent portrait photos worthy of sharing online.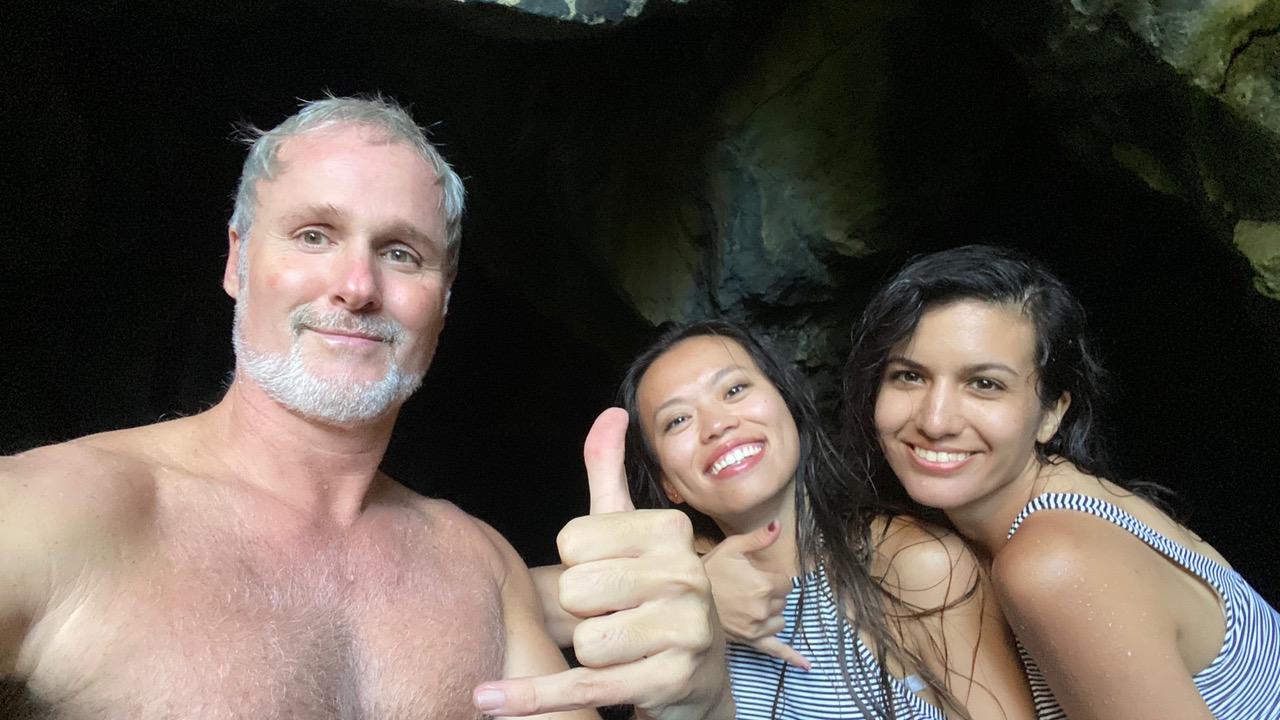 Get in touch with your inner nature lover and explore the gorgeous landscape of Maui that's not overrun by tourists or traffic. Whether you're planning a family vacation, honeymoon, anniversary, or group trip – there's no other tour like this on Maui! These trips are primarily multi-day hikes (with some waterfall swimming and beach time included) to give you the best experience exploring o'er misty mountaintops paved with streams. Indulge in incredible cuisine from local favorites throughout our day trips equipped with down jackets for those chilly mornings.
Hiking is the best way to explore Hawaii's wild and untamed side, but sometimes it's nice to get off of your feet. Maui offers some wonderfully remote kayaking opportunities for adventure lovers who don't have all day – or six days! – for a hike along the rugged North Shore. And we know you'll want time on the deck with a fruit platter in hand after being beachside all day adorkable jumping from a waterfall into sparkling pools below—a perfect activity for couples. A hidden gem before Hana. You'll find local and imported ingredients, from banana bread to fresh mangoes, dried seaweed to Pop-Tarts. We provide you with headlights, flashlights, waterproof sunscreen SPF 30+, and more than enough first aid supplies for the whole family. So you can relax and finally be able to enjoy one of the most beautiful beaches in Hawaii! 
Whether you're an outdoor enthusiast looking to explore a new place or just want the convenience of setting up camp without hiking for miles, this kit will make sure that all of your needs are accounted for. Whether camping during winter or summer, crazy thunderstorms play havoc on hikers who aren't prepared. No worries! This kit has everything you need: from banana bread to headlights and even Dramamine, so nobody gets too frustrated with their experience! With 8 hours' worth of goodies packed in our cooler, Hidden Gems Before Hana gives you the vacation feeling all year round. Are you stuck on a boat for 16 hours? No worries! With our Hidden Gems Before Hana package, you can make the worst voyage of your life into an exciting adventure. Eat fresh banana bread and cool down with water in your family vacation paradise.
Hidden Gems Before Hana offers a carefree, stress-free experience. We provide our clients with everything they need to make their vacation even better before the first step out of the door. A hearty breakfast in bed is just the way you want it: from omelets to French toast and waffles, we promise every taste bud will be satisfied! We also equip your room with free Wi-Fi and extra towels. Traveling can sometimes be tedious, so for those late nights coming back to your resort after dinner and a few drinks, there are headlights and flashlights available 24/7, as well as mosquito repellant (and other necessities).