Do you want to experience the real Hawaii?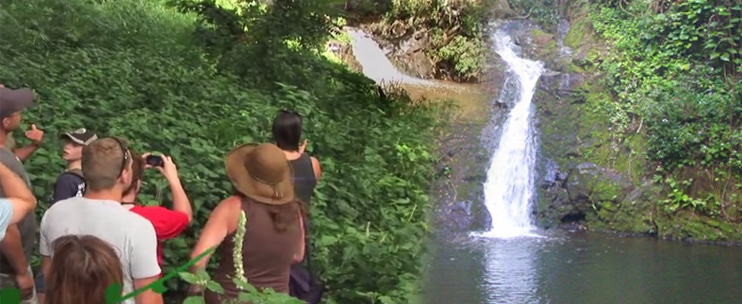 Do you want to see the places off the beaten path and locations even locals may not know about? Be sure to reserve your spot on this tour, which takes you to the kind of places you would look for with a rental car, but wouldn't find – places commercial tours don't go to and the kind of places you don't want to miss. 
This tour has it all: tropical waterfalls, dense bamboo forests, burial caves, heiaus and sacred locations on Oahu. Visit an actual healing alter and freshwater springs. Learn about wellness, medicinal plants and the lifestyles of the ancient Hawaiians. Find out how ancient Hawaiians caught fish, built fire, made shelter and made rope. The best part about this nature tour is the feeling you get – you will feel refreshed and will want to start making life-changing decisions to make your life healthier and happier. 
Not only will you see beautiful Oahu, but you will also learn interesting and useful facts about Hawaiians and how we can use the things they have learned in life to make our individual lives even better, such as:
Find out the 3 characteristics of people who live to be 100 years old.
Learn the importance of extended family in the Hawaiian culture.
Find out why the little things make all the difference in the world.
Tour Highlights:
Enjoy a relaxing island excursion to off-the-beaten-path locations on Oahu
Walk through lush rainforests and visit sacred sites
Learn about ancient Hawaiian culture and their way of life
Travel in a small group led by an expert tour guide