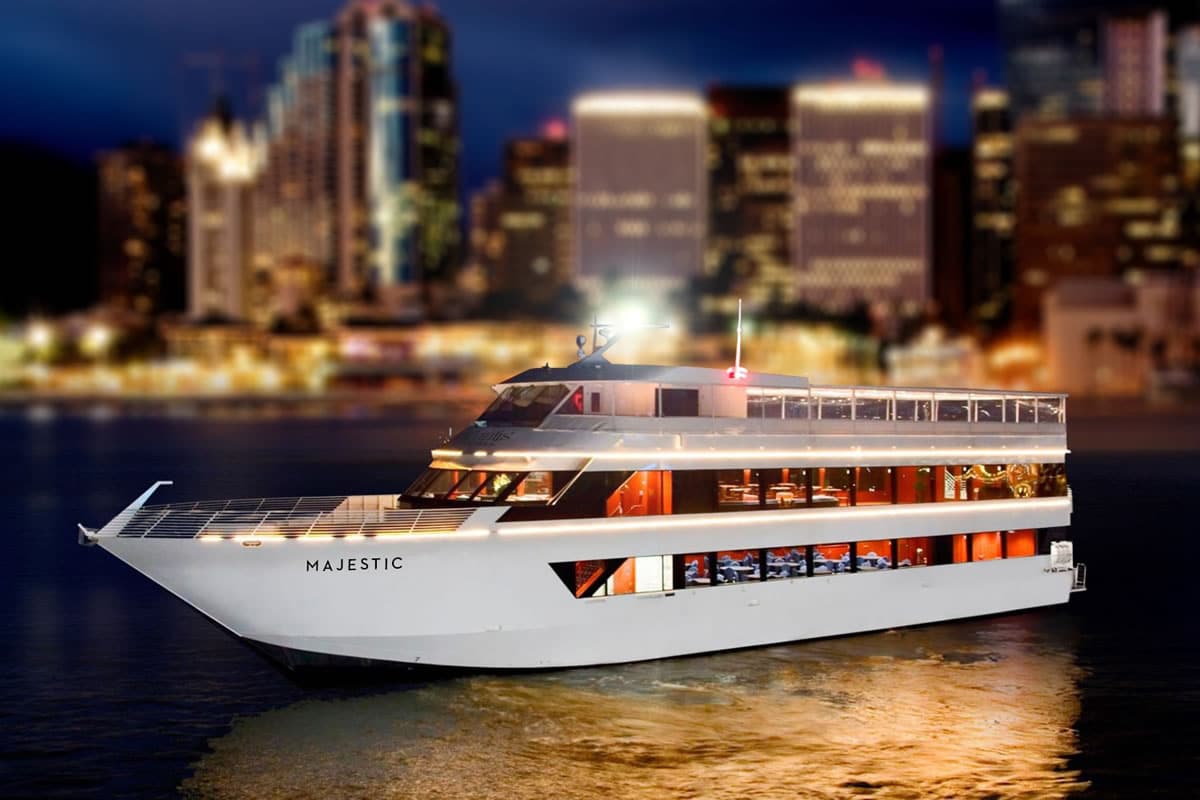 Aloha! Have you packed your bags yet? Let Cheap Hawaiian bring you to the land of bliss, fulfillment, and luxury at an affordable price. Explore it from the land to the waters, and air through our numerous choices of fun and exciting activities with big discounts. Experience the land of Aloha's abundance of thrills, culture, beauty, history, and many more without worrying about expensive rates. Whether you are a daredevil solo, honeymooners, family, or a group of friends and colleagues, breathtaking sights await you as you watch those mind-blowing postcards come to life while indulging in our paradise's bests. Snorkeling, kayaking, swimming with the dolphins, various outdoor activities, romantic sunset dinner, ziplining, surfing, and many more! There is never less in Hawaii.
Consisting of four major islands, including Oahu, Hawaii Island (Big Island), Maui, and Kauai, Hawaii has so much to offer. We know you this, that is why you're here. Why not? We are all bewitched with its charm. It is oozing with a captivating beauty that is always on the top list of every wanderer's bucket list. If you're one of us, make your arrival a breeze, with our help. When you get to the Honolulu Airport, which is the main entry point for almost all visitors, breath deep and feel the tropical warmth of the air as it welcomes you to an adventure. And we assure you, it will be a blast. From there, flights connecting you to your destination island are easily accessible.
So, you've arrived. Wishing for a sunset gaze? Try Haleakala in Maui, which is almost 10, 000 feet above sea level. To get there, it's a crazy drive up to the summit and allow yourself some time to scout before the sun goes down. When you reach the top, you will be treated with stunning views of the unobstructed ocean to the west. Apparently, the sunlight has its clever way to sneak up under the clouds to splatter a blend of bright crimson and gold colors across the sky. Treat yourself with a mesmerizing panorama of mountains of clouds as you pull your sweater to warm you from the cold. Although this is Hawaii, the temperature at the peak drops to as low as 40+ degrees. We hope by this time, you have already prepared your camera for those instagramable, dramatic snapshots. We recommend using a tripod but a steady hand may do the trick. Some tourists bring snacks and drinks and hang out for a while as the dusk transforms into a starry night, which is equally stunning. To make all of these possible, you need the right timing and be there on time, depending on the location of your hotel and travel time.
Each visitor can only purchase one sunrise reservation per three-day period, however there are a small number of last-minute tickets are released online two days beforehand. If you're adventurous, there are tours that will take you to the top to see the sunrise, then coast back down to the bottom on a bicycle!
How about standing in the mist of towering, thundering waterfalls? If you're up to the challenge, head over to Maui, Hawaii Island or Kauai. Several waterfalls are easily accessible and some require you for a long, muddy hike or air tours, which is another exciting activity for you. If you are traveling with your kids, you can go to Hawaii Island's 80-foot Rainbow Falls, which is a short 5-minute drive from downtown Hilo.
Sunny days are perfect for a visit because rainbows appear in the mist of these iconic falls, radiating some gorgeous magical views. On the other hand, if you want to add on the list of the few, who bravely stood beneath the waters of Hiʻilawe, falling some staggering 1,450 feet from the cliff above, don't go too far because it's also in Hawaii Island. Just make sure to prepare yourself for a grueling journey by foot, hiking up through the stream over boulders and coursing water.
We have just told you a little of the many surprises, and hair-raising and exciting activities when you get to Hawaii. To get you started, pick one of our top-notch activities because once you have that lei around your neck, you forget the time but the laughter and fun that you can't even decide which one you want to do first.
You must make a reservation to IF YOU ARE GOING TO THE TOP OF HALEAKALA BEFORE 7AM. Be prepared to leave your hotel around 3 AM for the sunrise drive.
Snorkeling: Wildlife Sightings and Coral Reef Teeming
Some people think that you need swimming skills to enjoy snorkeling. But trust us when we say you only need the courage to put your face in the water without panicking and you're fine. And please don't forget your sunscreen, too. It is a must. Hawaii offers many perfect spots for snorkeling but Maui, Hawaii Island, and Oahu are the best. Each island's waters have distinct characteristics allowing different types of snorkelers to get the most out of it – both beginners and experts. From white-sand beaches to lava-rock coasts and conservation areas like Hanauma Bay and Molokini Crater.
After packing your swimsuit (avoiding bottoms with ties because you don't want your strings to get caught in the coral reefs), start your half-day or full-day adventure in any of Hawaii's snorkeling spots of your choice. If you want to swim offshore, you can wear fins so you could go further without putting too much effort into your legs. Convenience stores sell snorkeling sets if you haven't brought one thinking of saving luggage space. Finally, you will be needing a mask, either a regular one with a snorkel tube or full mask and you're all set.
Shallow waters like in Hawaii Island's Kahalu'u Beach Park is perfect for beginners. But take note, professionals and veteran snorkelers keep coming back here for more because of the richness and tameness of marine life. So, it must be something special. Just a short walk from the town of Kailua-Kona, this volcanically formed beach has some sandy areas where you could enter the water with your fins on, wearing them beforehand. While kicking your flippers on its warm waters, you're likely to meet sea turtles feeding on seaweed or basking on the lava rocks. When it's low tide, carefully pry into the tide pools and see who decided to stay behind. It might be the sea stars, hermit crabs, or sea urchins.
Meanwhile, beaches with calm waters blessed with vast coral reefs like Kealakekua Bay State Historical Park offers a relaxing snorkeling experience while dolphins escort you to wander and spot some sea turtles, slate pencil urchins, teardrop butterflyfish, or yellow tang. Getting excited? Here's more!  Imagine yourself in a wild and thrilling night of snorkeling as you swim with curious and giant manta rays bragging their graceful backflips. You will hold into a lighted floatation device and be mesmerized with the illumination of the wide wingspans of these gentle and large fish below. But don't worry, even if their size is so much like yours, these beautiful creatures are harmless. Just trust your knowledgeable guide while he also educates you about manta rays as you sail the pacific sunset. And once you're there, you'll remember us and agree that this is one magical and priceless experience under the moon.
Soaring Above Hawaii with Helicopter Tours
Take your Aloha experience to the next level with an authentic aerial adventure flying above scenic landmarks. Like other activities, it's hard to decide for the best spot for a quality helicopter ride because all of the islands offer their unique, wonderful helicopter tours, but there's something special about Maui. Did you know that 80% of this cool island can only be viewed by air? So, you might want to consider this as one of your criteria in resolving this dilemma. Of course, you can go for Big Island, Oahu, and Kauai, too, which offer equally mystical experience. It all depends on your preference.
But if we aroused your interest and choose Maui, get yourself to Kahului heliport first before your flight. Check-in, board, and take the skies for this experience of a lifetime. Unlike snorkeling, there's no dress code for this activity. Unless you get cold easily, then you might as well bring a sweater. However, there's one thing we want you to do – wear something dark because lighter color reflects on your windows that could mess your views and photos. There are a few spectacular flights in Maui. One is the 45-minute West Maui and Molokai helicopter tour, which features views of the magnificent West Maui mountains and the world's tallest sea cliffs and waterfalls of Molokai's north shore. Apart from these, you can catch a bird's eye view of unseen valleys that you have never seen before. The best thing about it is your ride is a 6-seater so you can be sure it's an intimate journey. Also, your guide will talk about fun facts about Maui and if you get lucky, you might get a glance at a nearby sugarcane factory. Well, you cannot just see this everywhere, can you?
Another exciting ride, which you may add on your bucket list is the 40-minute Multi-Island Sunset Odyssey Helicopter Tour. If you are looking for inspiring sunsets and stunning tropical vistas, this three-island tour is for you. So before taking off, ready your camera because it will be an exciting photo opportunity capturing lifetime memories. This flight begins in Maui, which boasts lush coastlines and breathtaking ocean views, and flies over the Pailolo Channel's pristine waters before it heads to Molokai. You also get to feast your eyes on its ancient fish pond and elephant rock, which you could falsely see as a sleeping elephant on a bed of waters for its perfectly formed elephant-shape. As you fly, you will see the tiny island of Lanai that is known for big panoramas such as the Shipwreck Beach with its rusted World War II-era naval vessel that was popularly known to have been stranded on the nearby reef. Before it gets dark and call it a day, experience the highlight of this tour with a peek of the partially submerged volcanic crater Molokini, dense jungle landscapes, and stunning waterfalls.
Dinner Cruises: One in a Million Dining Experience
Nothing is more romantic than a twilight dinner cruise in Hawaii, where you can have 360-degree views of splendid sunsets that are perfect for photo opportunities. Be it a sunset buffet or a classic Friday dinner, you can choose from a wide range of mouthwatering menus including crabs, steak, pasta, and salad, while sipping a glass of cocktail, depending on your package. Wherever your destination is – Maui, Oahu, Kauai, or the Big Island, you can pick from standard to luxurious dinner cruise packages, along with vessel options. According to your preferences and needs, small sailboats and larger ships are available, which are specially designed for Hawaiian waters. And if you get there in winter and luck is on your side, you can get a glimpse of whales, which adds attraction to the light blue tints of the Hawaiian after-sunset skies. Whichever package you choose to purchase, make sure to talk to your agent about the details.
If you decide to rent smaller boats, you can enjoy a treat of a standard tropical drink and snack while sailing. The best thing about it is the open air it provides. If you're looking for a moment of serenity, allow yourself to be completely emerged into the surroundings, feeling the motion of the waves and smelling the scent of the ocean. Relax and drown those worries as you embark on those beautiful ocean views. If you are with someone special, this is even a chance to talk about plans.
On the other hand, larger vessels offer buffet dinner and drinks, plus entertainment. These are usually for individuals who want to experience partying in the middle of the ocean while splurging in the luxury of extraordinary sights. Boats have different styles but most likely focused on Polynesian music and dances, which are either party-oriented or romantic. Dance your heart out and experience this one in a million treat while it lasts. However, if you are a lovely pair and fancy a romantic dinner mood, you can upgrade your package into premium or luxury. Since it is more expensive, you will be treated with extravagance – a table by the window, appetizers and desserts, fine cocktail or champagne, and top-quality table service. Additionally, you will be entertained with a world-class Polynesian show or a jazz performance in an intimate and more spacious area.
Hawaii Luaus: Partying the Hawaiian Way
It's showtime! It's almost impossible to visit Hawaii without a single luau. Also known as feast or party, it is a Polynesian and ancient Hawaiian ritual to celebrate significant life events like an achievement, featuring lively music, food, drinks, and vibrant cultural performances from talented locals. There is seemingly a friendly competition among the four islands because each one features its own luaus to entertain visitors. Whoever wins you, you will surely have fun and bring back home gazillions of interesting and funny photos. When you ask some people, who have experienced a lot of it, they try to enumerate from the best to the least exciting luau. But what can we say? We think each one has its purpose and truth be told, not everything is created equal.
To give you an insight into how it's done, we will talk about one that's held in Maui (it doesn't mean this is the best among the rest). But with the fact that it's an award-winning luau, perhaps it is safe for us to say it is worth visiting first and find out what others are talking about. Old Lahaina Luau, which started in 1986, features traditional Hawaiian cuisine, authentic hula, open bar, and leis. Satisfying the curiosity and melting away the exhaustion from journeying far from home, guests will be treated with authentic rich Hawaiian history and culture, tucked away in a beachfront setting, enjoying the sunset by the ocean.
Your evening starts with a lei greeting with fresh leis and mai tais by their friendly staff. Their mai tais are the best, with a lot of rum in it in an actual glass, served with a pineapple slice and orchid on top. You will then be shown to your table, which was arranged in a tiered semi-circle around the stage where you can completely view the ocean. The bottom tiers have cushions to seat on, whereas the upper tiers have tables and chairs. You choose your comfort when you book your tickets but your spot on the categories is based on a first-come-first-serve basis. Let the party begin! You can take pictures and participate in some fun games and activities they set up. When the sun goes down, the unearthing of the luau pig (Imu ceremony) begins. We recommend you arrive early so you could take a spot near the cooking pit, which is the highlight of the event. At the same time, dancers come out and dance the hula against the silhouette of the palm trees.
For the buffet, you will be served traditional and classic luau staples like kalua pork, mahi-mahi, teriyaki chicken, poi, laulau, and some cold salads, as well as mashed purple sweet potatoes. Enjoy the night with fun, drink, dancing, eating, and laughter!
Lei Greetings: A Warm Aloha Welcome
As soon as you step foot in a Hawaiian airport, warm air embraces you like a welcome hug. But nothing completes it than a lei greeting. When you arrange for one, your friendly island greeter welcomes you with a warm aloha and present you a symbol of Aloha, love, and welcome in Hawaii – a beautiful fresh lei flower. Right there and then, you will feel like you have a friend on the island as she offers you assistance with baggage claims and other information about interconnecting flights. This is a true Hawaiian hospitality and tradition that you don't want to miss! We tell you, this sets the tone for your vacation. It will be phenomenal!
Whether you're headed to Maui, Oahu, Kauai, or Hawaii Island, each island offers this service. You may also touch others' hearts and make them feel the warmth of Aloha by arranging a lei greeting. If you're going to Kauai, it begins upon your arrival at the Lihue Airport. Right after you exit the terminal area heading to the baggage claim, you'll be surprised with somebody wearing a genuine smile, holding a welcome sign with your name on it. The highlight happens when she presents you fresh, bright-colored, and fragrant lei flowers. Just a reminder: the proper way to wear a lei is gently drape over your shoulders, hanging down in front and back. After then, you will be assisted with your belongings and other necessary information like interconnecting flights you'll need on your journey. On your way to your hotel, sit back, relax and start imagining those greenest forests and mountain ranges that set Kauai apart, along with those dozens of falls and deep canyons, which you will see after a long hike. The reasons why you're here.
Meanwhile, in Oahu, there's no way to start your holiday better than a lei greeting right at your arrival gate at the Honolulu Airport. As a malihini (visitor), you will have a first taste of the aloha spirit with gorgeous, fresh lei flowers from a sweet and friendly island greeter. If you're coming with your keikis (kids), this is one way to let them bring back the nostalgia of old Hawaii that they will remember forever. Just a fun fact to share with your little ones about an unspoken rule on lei greetings: always accept a lei and never remove it with the presence of the one who gave you, as it is a symbol of welcome celebration.
Going to Maui? Then experience a legit Hawaiian style welcome as soon as you arrive at the Kahului Airport. Your island greeter will be waiting for you at the bottom of the escalator, before entering the baggage claim area and welcome you with a beautiful lei. Know that they only use fresh flowers from different types, depending on the season and availability. During your reservation, you will be choosing from a variety according to your preference. There are leis designed for men, regular ones, and some fragrant tuberose leis. Finally, If you chose the biggest island with its incredible natural attractions and magnificent landscapes, begin your adventure with a lei greeting right at the Kona Airport with equally friendly and sweet island greeters who treat you as a part of the ohana.
Dolphin Swims: Up Close and Personal
Are you looking for a wild and unique way to interact with the natural world? Then put a check on dolphin swims. Whether you want to swim with these friendly giants or simply watch and observe them, Hawaiian dolphins are everywhere on every island that you choose. Known as one of the most intelligent creatures on the planet, "Nai'a's" (Hawaiian term for dolphins) in Hawaiian waters can be one of the following: pacific bottlenose dolphin, rough-toothed dolphin, spotted dolphin and spinner dolphin, the first one known for their playfulness. Whereas the last is the most commonly seen in Hawaii that is equally playful. 
If you are in Oahu, they offer a premium dolphin swim tour that begins with an early wakeup call at around 5 am and a free pick-up from your hotel with a large bus. If you're not an early bird, there is another schedule later at 9 am, which fits your schedule and preference. While on your way to the area, the well-informed guide will talk about the Hawaiian culture so you get to learn a few facts that will help you understand things that exist around you. When you get there, you will have a brief orientation to prepare you for your plunge into the waters to meet some dolphins. You may also ask questions you have. You will then board a ship, which has a bathroom and start your journey with a ceremony, reciting a chant called "E Hō Mai", which is a prayer for a safe trip and plentiful dolphins. The captain will keep searching for the perfect spot where many dolphins are, so sit back, relax, and enjoy your ride aboard before that most-awaited meeting with your host. They offer meals, drinks, and ukulele performance, too.
Now it's time to splash into that blue Hawaiian ocean so gear up with their complementary attire including a life jacket. If you want a wetsuit, it's available for rent on the bus. They should have informed you beforehand along with its benefits. Well, it's for buoyancy that keeps the body higher out of the water for safety purposes and some guides strongly require it. Speaking of the guides, know that they are highly trained with a genuine Aloha spirit, who always make sure you are safe, enjoying your dolphin encounter. Along the way, you will cruise the west side to search for spinner dolphins and be amazed by their acrobatic-like spinning skills and long snouts. You will then head towards the best coral reefs in the world and snorkel with tropical fish and honu turtles. Surprisingly, they also offer kayaking, paddle boarding, water slides, and trampoline. Finally, celebrate your dolphin meeting with a dolphin tattoo and call it a day.
Skyline Adventures with Zipline Treks
Sure, zipline adventure is everywhere and you can just book a schedule and you're good to go. But believe it or not, ziplining in Hawaii is special that you cannot ignore. It is where you can soar among the treetops and fly past the waterfalls while enjoying awe-inspiring sceneries and splurging in the sweeping views of Maui's sun-kissed beaches and coasts and pristine rainforests. It is even generous enough for visitors to get a bird's eye view of the canopies of Oahu and Kaui's lush gardens. You may call it an exaggeration, but there are no words to describe the beauty of the land of Aloha. However you say it, it always goes with the word. So, whichever island you go, Hawaiian ziplining offers you authentic Aloha skyline adventures as you've never experienced before.
If you are in Kauai, they offer outdoor activities in packages that include ziplines. One offers an astonishing 400-foot zipline, together with the Kipu Zipline Safari that will fly you over famous spots that were shown in some blockbuster movies such as Jurassic World, Raiders of the Lost Ark, and the Pirates of the Caribbean. We all loved Johnny Depp in that movie, didn't we? Thankfully, this is accessible to anyone, from kids to grandparents and those who are seeking legit adventures or for people who want to simply have fun in a beautiful place.
But if you happen to be in Oahu, feel the adrenaline rush with its longest ziplines. Ready yourself and kick off your adventure with a short ATV ride to the top of the mountain. It is a 10-minute, two-mile ride where you could have a glimpse of farms, the wild jungle, and the mountainside with different Hawaiian landscapes. The ziplines are long and high ranging from 500 – 2, 400 feet, which is truly stimulating. Just imagine looking at all those glorious sceneries, while flying with the person of your choice right next to you. You can scream all you want and take videos, too. Before we forget, make sure to wear close-toed shoes and lightweight capris or knee-length shorts, paired with a light sweatshirt, which is recommended. You can have your children as well who are over 7 years old but you have to sign a waiver.
In this tour, expect other adventures along the way including rappels, sky bridges, scenic boardwalks, and other challenging surprises. Worry not, because these are completely safe and controlled by trained and friendly personnel who will also be providing you with instructions and necessary equipment.
ATV Tours: Expedition Through the Ranches
Driving ATVs is an exhilarating way to explore the beauty and history of Hawaii. Each island offers guided ATV tours that usually lasts for 1 ½ to 3 hours that can also accommodate kids or visitors who want to ride along, instead of driving. Driving brings out your spirit but riding along lets you have a complete glimpse of all the majestic wonders you pass by along the way. And it doesn't matter where your destinations are, these ATV tours allow you to explore scenic valleys, ranches, and isolated areas rarely visited by people. With everything that's going on with our lives, being in touch with nature as you lift dirt, make snaking turns and defeat obstacles, blasting through the woods atop an ATV makes you feel free. And doing it in Hawaii is the icing on the cake.
Take for example an ATV adventure tour in Oahu's Kualoa Ranch, which is said to be the most sacred place in the island that also played a significant role in ancient history. Uncover its most beautiful spots, rain or shine and you will figure out why it is popular for filming Hollywood movies. For their single ATV package, you get an hour single-passenger ATV tour and two 90-minute Oahu experience tours plus a signature eat-all-you-can buffet-style ranch meal. On the day of your adventure, you will be picked up from some pickup locations near your hotel either early or late in the morning. Not all are early risers so they comprehend that. You will then listen to a short briefing by your guide, usually on safety measures before you take off.
Start your one-hour ATV tour riding down dirt roads passing by an old World War II bunker, getting a unique slice of the biggest war's history. It is carved into the mountainside on the island's windward coast giving you an impressive view. Continue climbing the top of the hill atop your ATV and witness some of "Godzilla's footprints". These are remnants of the movie that was shot in this area years ago. Hangout for a while and capture stunning photos as you head towards other popular movie sites. In one of these spots, you can see a giant Kong skull from filming the movie. We know you have been to a cattle ranch. But this one is unique where you get to cruise through a wide-ranging Hawaiian cattle ranch feeling the warm wind gushing to your face while looking at majestic oceanic views. You will experience all of these and more when you book your tickets now.
Luckily for your young children, they have multi-seaters raptors, with each seat belt that can accommodate 6 people. The minimum age to ride along is 5 and 21 for driving. Let them see right before your eyes the beauty of that deep valley called Hakipu`u that they used to see on the big screen with the movie Jurassic World. For tough adults, you get a 90-minute tour rumbling through the rainforest along jungle trails via hidden stream beds and steep, bumpy hills. Additionally, you also explore hidden spots overlooking Oahu's eastern coastline and watch an 800-year-old ancient Hawaiian fishpond!
Hawaiian Sightseeing Tours: Enchanting Discoveries
What happens in Hawaii doesn't stay in Hawaii. They will be shared because they're worth remembering. Unlike anywhere else in the world, Hawaii is home to a unique blend of American-Polynesian cultures, and so as its peaceful and friendly lifestyle. On top of these, it possesses unfathomable beauty: nature, culture, and history. If you seek to experience all of these, book your tickets now and we will take care of the rest. If you have been there and looking forward to going back again, you know what we're talking about.
Whether you're going to Maui, Hawaii Island, Oahu, or Kauai, all four islands offer sightseeing tours where you get to see popular attractions, haunted Hawaiian houses, uncover hidden gems, historic sights and experience locals' hospitality. Capture stunning images while exploring epic craters and volcanic landscapes, or visit and learn more about the most pivotal moments in the United States history in Pearl Harbor, plus many more! With all of these, you will be accompanied by knowledgeable, funny, and highly trained guides, who also provide insights about the island. Wherever your destination is, experience a one-of-a-kind journey in this paradise.
To make things easier, we are giving you some hints. Did you know that Hawaii boasts several national parks and 50 state parks, which include Hawaii Volcanoes National Park? If you are planning to stay in Hawaii Island (Big Island), you shouldn't miss the opportunity to visit this place for its magnificent wonders, which includes one of the restless volcanoes on earth named Kilauea. Some say they were attracted to Hawaii volcanoes long before the beaches and waterfalls. So, if you are ready for the sight of orange lava spewing out of the volcano, book your schedule, gear up, and get to the Kilauea Visitor Center (opens from 9 am to 5 pm) for a brief orientation and picking up maps. Make sure to reserve your tickets earlier, though. We also suggest fueling up beforehand because there are no gas stations anywhere nearby.  On your journey, expert rangers will be assigned, suggesting hikes for the day, as well as other fun activities with their guidance to ensure your safety and pleasure. Heading to the park, you will have a 10.1-mile drive around the Kilauea Caldera – a broad shallow depression almost 3 miles (5 km) long and 2 miles (3.2 km) wide, with an overall area of more than 4 square miles (10 square km).
Here's something interesting – the Kilauea Volcano Bike Tour. On your two-wheeled bike, you ride from summit to the sea, down the roads of the volcano. Almost all the roads and trails you'll go through are downhill and paved. Along the way, your guide narrates geology and myth about the place and all the essential equipment, including beverages and lunch that are provided for this tour, and your joy ride ends with a sumptuous lunch overlooking the ocean.